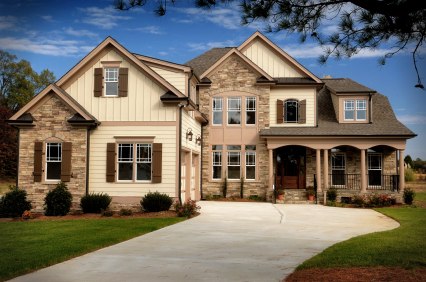 Buying a home is often the purchase of a lifetime. Our friends at Chubb Insurance have put together a checklist to help you ask the right questions before starting a new life in a new home.
1. Is the property properly graded?
Ground that does not allow water to drain away from the foundation during a heavy rain storm or after a big snowstorm may result in the water seeping down along the foundation and ultimately into the basement.
Also, if the property is lower than the neighbour's, be sure any water runoff from surrounding properties is diverted away from the foundation. A properly working exterior drain system is important for all properties where the ground slopes toward the foundation.
2. Is the basement dry?
Check the basement area for dryness. Stains on walls are one indicator, but the existence of a sump pump is a sign that ground water is a possibility. Ask if the pump is in working order or require a demonstration by having water poured into the pit to ensure the pump is functional.
3. Are the gutters and downspouts clear of debris?
If the home is in a wooded area, gutters can become clogged with fallen leaves and debris. This may cause rainwater to spill over, which results in water entering the home either through the roof or basement. It may also damage exterior wood siding.
Check to see that gutters and downspouts are clear, especially in the fall.
4. Are there stains on the ceiling, walls and floors?
Water stains on ceilings, floors or walls are a clear sign of water problems. Look specifically in corners on the upper floors for signs of roof leaks.
Ceiling damage on the lower level is a sign of plumbing or fixture leaks on upper levels. Water stains can easily be covered with paint, so bring a bright flashlight with you and shine it on walls, floors and ceilings to look for signs of imperfections and staining.
Click here to view all 10 tips.