You can get sideways with your insurance company because you haven't been upfront about how you are using your vehicle.
For example, do you drive your car to work?  If so, you will pay more for auto insurance than if you take mass transit. In fact, the further you have to drive to work, the more you will pay.
* Tip. If you drive to work and tell your insurance company you don't, you have basically committed fraud.  Resist this temptation, even if it might save you a few dollars.
* Example.  Say you have an accident on the way to work. Say, also, that you have told your insurance company you don't drive to work. Your insurer could technically argue that it is not obligated to provide coverage and you've given them a good reason to cancel your policy.
Honesty is the best policy when it comes to insurance. Insurance fraud is a huge problem in North America, and Ontario is no exception; claims are frequently padded with nonexistent damages; accidents are staged and injuries are faked.
* Fact. It is estimated that fraud accounts for as much as 25 cents to 30 cents of every auto insurance premium dollar. Think about that. If even half the auto insurance fraud in in North America were wiped out in the next year, you would pay 12% to 15% less for your next policy.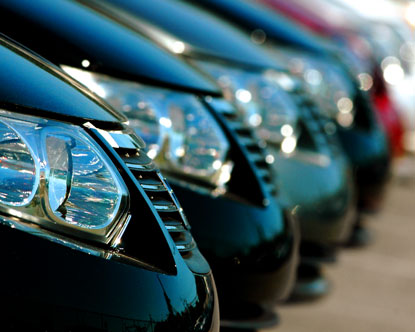 Personal Car for Business, Company Car for Personal Use
Do you use your personal car for business?
Do you have access to a company car?
If the answer to either question is yes, you could have potential coverage gaps.
* Example.  Let's say you use your personal car for business. It's possible your employer is providing some coverage for you through your employer's commercial auto policy.   In most cases the coverage is for liability only, and often this commercial auto policy doesn't even apply until the limits on your personal auto policy are exhausted. (This is what insurance people call "excess" coverage.)
* Tip. You should talk to your employer about what, if any, coverage is available to you through the company's commercial auto policy. That way, if you have an accident while on company business, you know who (or which insurance company) to call.
If you use your personal car for regular business purposes – trips, visiting clients, etc. – your personal auto policy probably provides enough coverage for these activities. (Assuming you have "enough" coverage to begin with.)
But what if your car is actually a source of revenue? You make deliveries, for example. In that case, you likely need a commercial auto policy as well.
* Note. If you have an accident while delivering a product or using your car as a taxi, your personal auto insurer may deny your claim. Talk to your broker to make sure you have coverage for all the business activities for which you use your car.
What about company cars? They can be an insurance problem, if you use the company car for business and pleasure, particularly if you don't have a car of your own.
If you don't have a car, you probably don't have a personal auto policy. If you don't have a car (or personal auto coverage) and use a company vehicle for pleasure, you are inviting disaster if you have an accident during a pleasure trip.
* Tip. If you are in this situation, you should have what is called a non-owned personal auto policy.
Such a policy can also come in handy if you don't have a car and you rent a vehicle on a trip. Your non-owned auto policy will cover you and your rental car if you have an accident. Otherwise, you would probably need to buy coverage from the rental car company, coverage that is very, very expensive.
* Tip. You can have coverage gaps even if you have a personal auto policy and use a company car for pleasure or if your spouse or children use the company car for pleasure. Find out from your employer the extent of coverage that is available for your corporate car. Once you know the extent, talk to your MIB insurance broker about any additional coverage you might need.