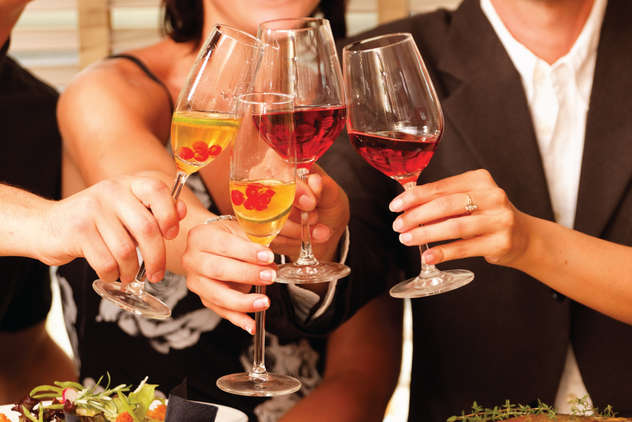 WHAT IS "HOST LIQUOR LIABILITY" AND WHY SHOULD I BE CONCERNED ABOUT IT?
Liquor is usually available to most of us on a regular basis. It's there at dinner parties, barbeques, birthdays, weddings and other special events like banquets, awards ceremonies and charity fundraisers. Whether you are an individual or a corporation, as soon as you become the "host", you suddenly have the burden of responsibility to ensure that nothing bad happens as a result of being connected to the supply of that alcohol.
'Host Liquor Liability' refers to your responsibility when you are considered the 'host' providing and/or serving liquor to others.
If property is damaged or worse, someone is injured or killed and a court of law decided that you were somehow involved by virtue of the "event" you hosted where liquor was available, you could find yourself in a whole heap of trouble.
HOW DO I PROTECT MYSELF?
Businesses need to ensure that their broker is aware of all the activities and operations of their business, including any event hosting, holiday parties or fundraising, etc. Provided that the insurance company is aware of these activities, and you have met the requirements of the insurance policy, then the liability coverage should respond. Make sure you have adequate limits of coverage.
Depending on the nature of your business operations, your policy might specifically exclude liquor liability. If you are an individual, then your property insurance policy may or may not cover you adequately.
HOW BADLY WOULD A CLAIM LIKE THAT AFFECT MY INSURANCE?
There is a way to avoid compromising future premiums or insurability as a result of having a liquor liability claim on your policy:
There are 'Special Event' policies that can be obtained for your specific occasion that will provide exactly what you need. These policies are a non-renewing, one-time coverage for a specified period, usually at very reasonable premiums. This way, if there is a claim, it's not your business or personal policy that will respond (or be affected).
There are other inherent benefits as well. For example; often when your special event is at another venue, that venue will ask for a 'certificate of insurance' and the venue might ask to be added as an 'additional insured' to the coverage. Most personal property insurance companies would not want to provide either the certificate or the extension of coverage to the venue. That certificate is not an issue with the companies that provide these 'Special Event' policies.
Speak to your broker about how to best protect yourself against 'Host Liquor Liability' for your next occasion. Once your broker has you covered, you can relax and enjoy!